A new segment on my blog, hurrah. As I always say, and will continue to say, I am always looking for something new & exciting to share with you guys. I'm a huge fan of blogs like Buckets & Spades, where content is key, they share so many cool articles and posts about designers, fashion, places to visit and so much more. I want my blog to follow more of a theme, so introducing some new categories and content will hopefully be the way to do that. Anyway, without further ado, here is an Interesting People post (Someone I find interesting & think you should check out).
It wouldn't be right if I didn't start this series off with on of my biggest, modern-day, filmmaking inspiration: Casey Neistat. A 30-something filmmaker, youtuber, entrepreneur from New York City, USA. Casey has been an inspiration and idol of mine for yonks. Last year he started daily vlogging, and to most that is an instant turn-off, but I have got to give it to him, I honestly cannot get enough. He isn't your 'usual' daily vlogger, he's a filmmaker. Every video has a story, every video has Casey's unique style, every video is stunning, the man has talent.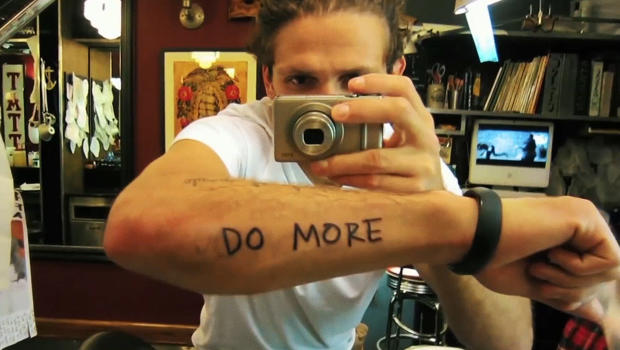 He's crazy passionate about work, and has one of the most ridiculous work-to-life ethos – which both inspires me to 'Do More', but drains me to know that he's supposedly working these crazy days, and has a passion to life that urges me to keep proactive; follow my passions; keep going with filmmaking; tell good stories and so much more.
If you've got a spare 5 minutes, want to watch a cracking video with ace production value (no, not just a good camera) check out Casey's YouTube channel.
Tom x
[These photo's aren't mine, click them for the source!]